SuperPhon Acoustic Wall Panels
Our acoustic wall panels are a composite construction and offer a fabric-covered solution for reducing sound reverberation. Seen here at Moneypenny's HQ in Wrexham.
Find Out More

CMS Danskin Acoustics. Over 16,000 square metres of Regupol E48
were installed over 42 floors of the award-winning building
Who put the 'ssshhh' in The Shard?
Read Our Case Study

Reverberation at Liverpool Central Library
Spray-on acoustic plaster, an innovative sound absorption solution for theGrade II listed Picton Reading Room
Read Our Case Study

Our Floating Floor Pad System exceeded the 14Hz goal set by the Everyman Cinema in Liverpool
Acoustic solutions for cinemas
Read Our Case Study

Industrial acoustic solutions
We reduced dangerous levels of noise at this power station by 39% to comply with Noise at Work Regulations.
Read Our Case Study
Read Our Case Study
Read Our Case Study
Read Our Case Study
Read Our Case Study

Gym acoustics case study
Our soundproofing solution for Bannatyne Gyms resulted in the withdrawal of a Noise Abatement Order
Read Our Case Study
CMS Danskin Acoustics | Experts in Soundproofing Materials and Acoustic Insulation
At CMS Danskin Acoustics, expertise drives everything we do. From producing and sourcing acoustic insulation products to advising our clients on all matters relating to soundproofing materials and noise reduction strategies.
It's our expertise that has seen us consistently push the envelope of the acoustic insulation field and create some of the most innovative and successful soundproofing materials for walls, floors and ceilings, combating airborne and impact noise problems with ruthless efficiency.
Our products are subjected to a rigorous testing regime, both by one of the UK's leading UKAS accredited centres for testing building products and by our own equally
rigorous experts in situ. It's our expertise that enables us to swiftly identify precisely which acoustic insulation products and soundproofing materials will guarantee the best possible results for your particular noise reduction requirements.
It's our expertise that has attracted the attention of many prominent organisations – including architects, specifiers and building contractors – resulting in our acoustic insulation and soundproofing materials being employed to great effect in such prestigious structures as the Bank of England, the BT Tower, the Royal Shakespeare Theatre, The Shard and the Natural History Museum.
It's our expertise in the development of acoustic insulation and soundproofing materials that has resulted in the creation of a wide-ranging suite of noise reduction technologies that can be readily employed across a broad range of project types, including new build, restoration and bespoke architectural developments. Schools, theatres, call centres, libraries, hotels, cinemas, oil rigs, print works, prisons, shopping centres, apartment buildings have all benefited from the inclusion of CMS Danskin Acoustics soundproofing solutions. To take advantage of our expertise – free technical advice, acoustic calculations or an on-site visit – please don't hesitate to get in touch. Our friendly and helpful team are waiting for your call.
Latest Case Studies from CMS Danskin Acoustics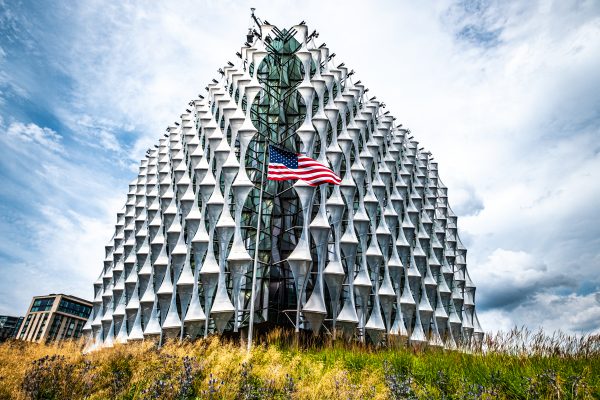 Nine Elms Parkside: Under Screed Acoustic Layer When carrying out a large-scale housing development it pays to rely on tried...
read more →
20th January 2022
Latest News from CMS Danskin Acoustics
We have used products from CMS Danskin Acoustics on a variety of projects and always found them a good company...
read more →
9th September 2019
Get In Touch
CMS Danskin Central / Southern Office. Unit 2 Lyncastle Road. Appleton. Warrington. WA44SN
Where To Find Us
CMS Danskin Central / Southern Office. Unit 2 Lyncastle Road. Appleton. Warrington. WA4 4SN