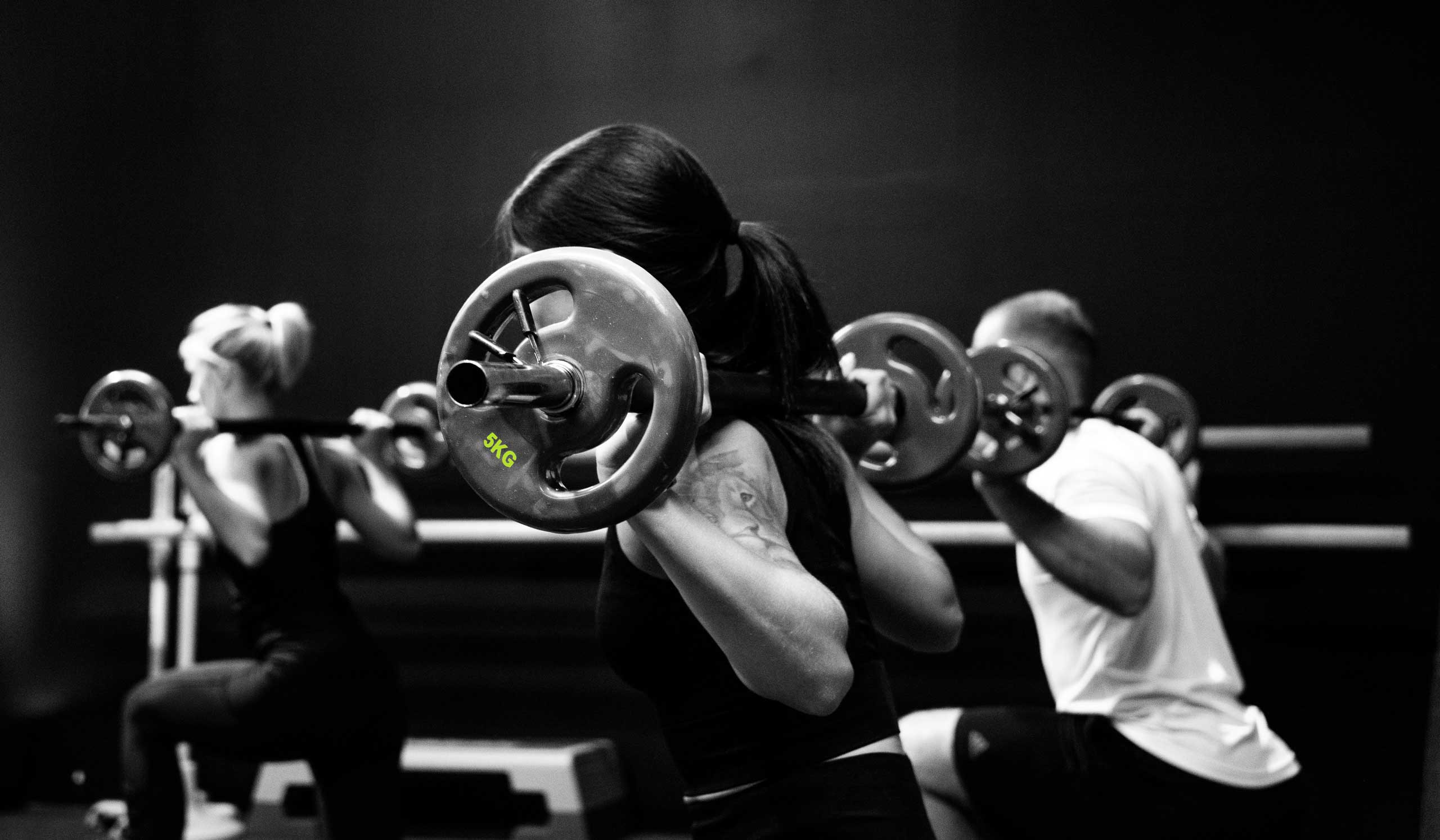 Gymnasiums & sports flooring solutions
acoustics | free weight areas | functional training | SAQ
The importance of acoustics in gymnasiums
Nobody goes to a gym to sit still. It's an environment designed to encourage high levels of activity, all very energetic… but far from quiet.
And because the floor takes the brunt of the impact, this should always be the main design focus. While sports flooring can often deliver the required rebound, acoustic and resilient performance and at the same time meet aesthetic requirements, this is not always the case.
Especially when a gym is situated in a mixed-use development adjacent to residential dwellings or delicate businesses, or where sensitive fitness equipment is at risk of damage.
This is where CMS Danskin Acoustics comes in. If our standard sports flooring can't achieve the necessary sound reduction, our expert technical team can advise on the specification of a wide range of specialist acoustic and vibration control systems – balancing performance, aesthetics and budget.
Plus, as we also provide solutions to treat walls and ceilings, we can deliver a holistic design approach to sound control for the complete gym environment – reducing reverberation times and absorbing noise generated from members' exercise activity.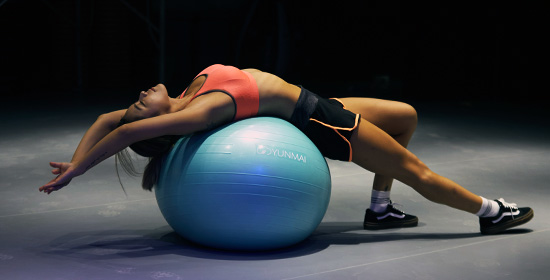 Standard System Examples
CMS Danskin provide bespoke acoustic solution for gyms on a project-by-project basis as well as some off-the-shelf solutions. From acoustic floor solutions to reverberation and vibration treatments.
Learn More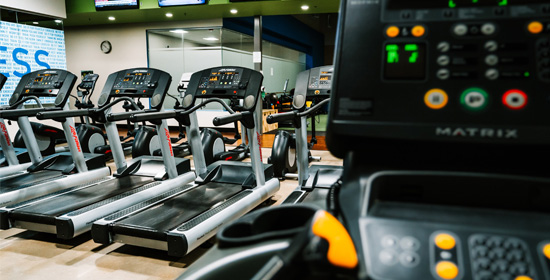 Equipment-Specific Solutions
CMS Danskin provide bespoke acoustic solution for gyms on a project-by-project basis as well as some off-the-shelf solutions. From acoustic floor solutions to reverberation and vibration treatments.
Learn More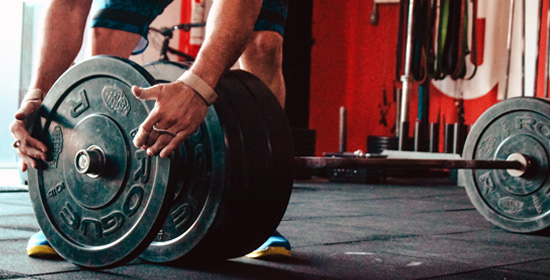 High-Performance Systems
CMS Danskin provide bespoke acoustic solution for gyms on a project-by-project basis as well as some off-the-shelf solutions. From acoustic floor solutions to reverberation and vibration treatments.
Learn More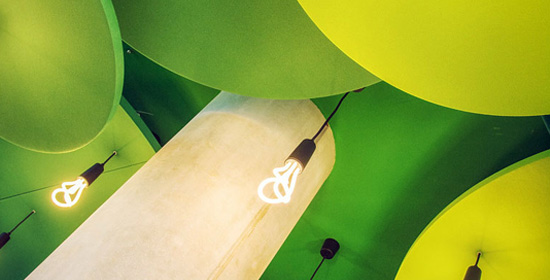 Reverberation Solutions
CMS Danskin provide bespoke acoustic solution for gyms on a project-by-project basis as well as some off-the-shelf solutions. From acoustic floor solutions to reverberation and vibration treatments.
Learn More
Acoustic Performance and Testing.
Subjective testing is a key ingredient to ensure that facilities, wherever located, do not cause a nuisance and/or disturbance to the surrounding occupants. More and more gymnasiums are being designed and built, many of which are located in already occupied buildings whether that be residential or commercial and this can itself be problematic due to the activities that take place, particularly so in the 'free weights' area.
The noise and vibration generated from the dropping of weights, etc. can be very problematic and can often result in noise abatement orders and remedial works can often be costly, but in many cases essential.
To avoid such problems 'subjective testing' should be carried out by independent acoustic consultants to ensure the noise and structural vibrations generated are assessed and adequately treated to avoid any potential complaints.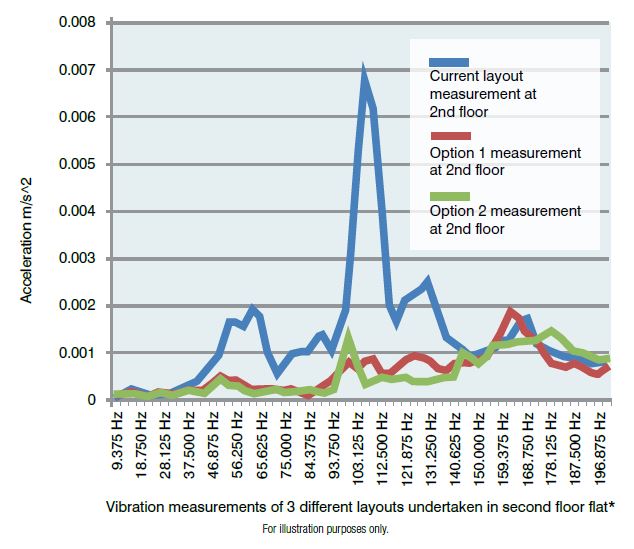 This is a process whereby several samples of acoustic and vibration materials are built up off the floor with weights then dropped from a specific height, generally waist height to determine the forces applied. From this the resultant values can be assessed to determine the most effective build-up to achieve the desired natural frequency or ambient noise levels.
The aim of the subjective tests is:
1. To identify the noise levels in surrounding areas due to typical worst-case impacts on the floor slab, without any acoustic/vibration treatment.
2. To measure the improvement in noise control when a simplified floor treatment is applied.
3. To review the suitability of a simplified isolation floor build-up to comment its suitability in place.

Standard Acoustic Systems Examples
We've successfully tackled acoustics and soundproofing issues in gymnasiums and fitness facilities across the UK. Consequently, we've built up a comprehensive 'library' of acoustic flooring systems that might offer an effective 'off-the-shelf' solution to your gymnasium acoustics problems. Each system offers a solid starting position which, even if not, perfectly suited, can for the basis for a highly effective bespoke soundproofing solution for your gym.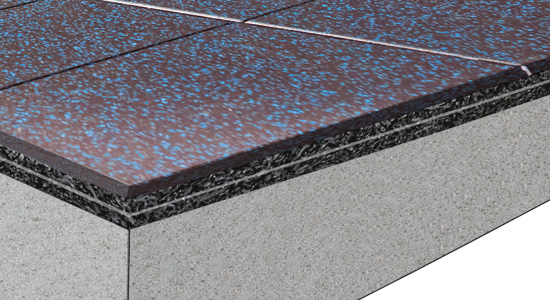 Free Weight Areas
45mm Regupol FX-G Weightlayer | 2 x 17mm Regupol Vibration 300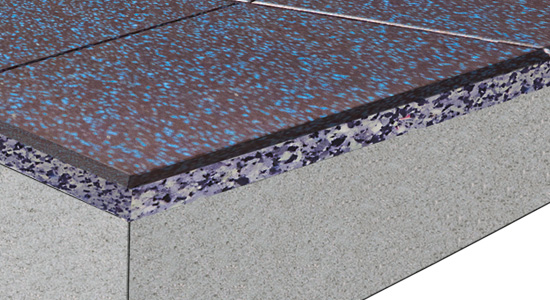 Free Weight Areas | High-Impact Option 2
45mm Regupol FX-G Weightlayer | 40mm Regupol 40/80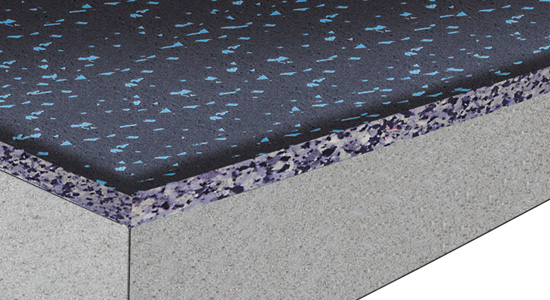 Free Weight Areas | High-Impact Option 1
10mm everroll | 40mm Regupol 40/80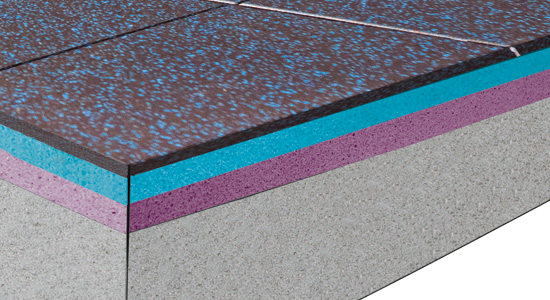 Free Weight Areas | High-Impact Option 3
45mm Regupol FX-G Weightlayer | 25mm Regupol 270 | 25mm Regupol 220
High-Performance Acoustic Systems
Gymnasiums can appear in all kinds of locations, in a variety of building types and in various situations within those buildings. A gymnasium on a ground floor location in an edge-of-town retail park isn't going to present the same acoustic and soundproofing challenges as a gymnasium situated in a mixed-use developments containing offices, shops and residential quarters. Some gymnasiums require a bespoke, high-performance solution. Which is where CMS Danskin Acoustics come in.
RF Pad System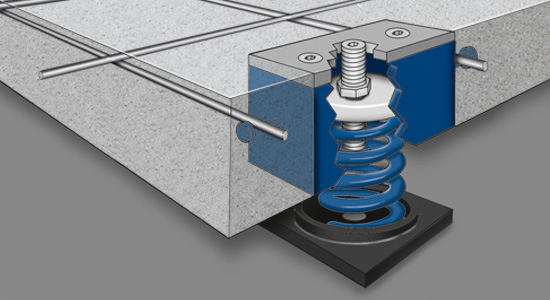 Kinetics LSM Mount (Spring)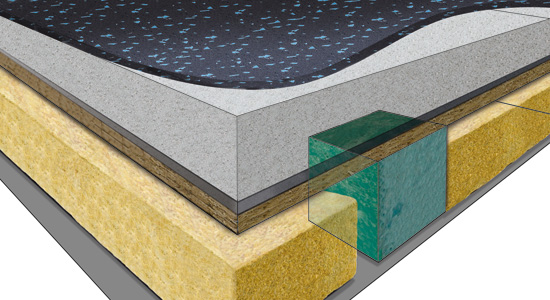 Kinetics RIM System
There are no testing standards or building regulations governing acoustics and noise control in gymnasium and sports hall environments, and every gymnasium or sports hall will generate its own unique acoustic challenges. This means there are no real 'off-the-shelf' solutions.
What's required is expert consultation and a suite of materials, products and systems that can be employed alone or in combination to solve your acoustic problem. CMS Danskin will provide both. Our experts will fully assess your requirements, carrying out acoustic testing where necessary.
They will then match your requirements to the appropriate material or combination of materials, ensuring the perfect balance between performance and budget: no over-engineering, just fit-for-purpose acoustic solutions.
Equipment-Specific Acoustic Solutions
Gym equipment is by definition always going to be a little on the noisy side. By isolating the noise at source, you can go a good way to mitigating any noise transmission problems that might bring you into dispute with your neighbours or trigger a noise abatement notice from your local council. Our equipment-specific soundproofing solutions are easy-to-install and extremely effective.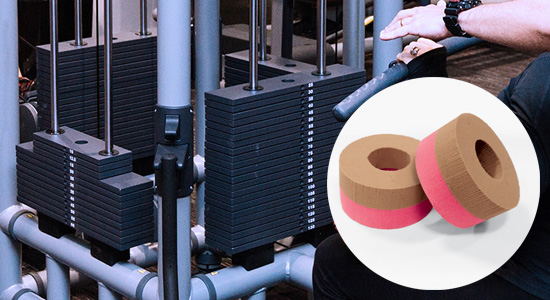 Resistance Machine Impact Washers
Reduce the impact and structural noise caused by resistance machines at source, making for a better training environment and reducing the risk of complaints from neighbours. Can be retrofitted or installed during machine assembly.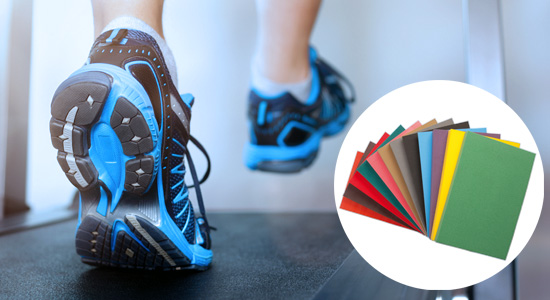 Gym Vibration Isolation Pads
For use under various types of fitness equipment, our Gym Vibration Isolation Pads provide excellent shock isolation and anti-vibration properties. Standard or bespoke low-profile design available. Easy to install.
Sound Absorption and Reverberation Solutions
Hard surfaces tend to dominate in gymnasiums and fitness environments. These hard surfaces are referred to by acousticians as 'reflective' or 'reverberant'. This mean sound bounces off them very easily. As a result, gymnasiums can often be plagued by high levels of echo. This echo increases the overall echo of noise and can result in an unpleasant workout experience. Our sound absorption solutions — SuperPhon and Fade — provide exceptional solutions to this prevalent issue.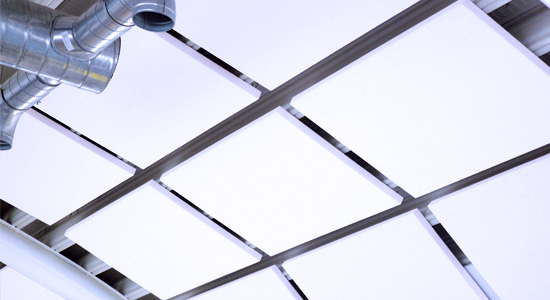 SuperPhon Acoustic Panels for Walls and Ceilings
Offering up to Class A sound absorption, our range of wall and ceiling acoustic panels provides a highly aesthetic solution for reducing reverberation in gymnasiums and fitness environments.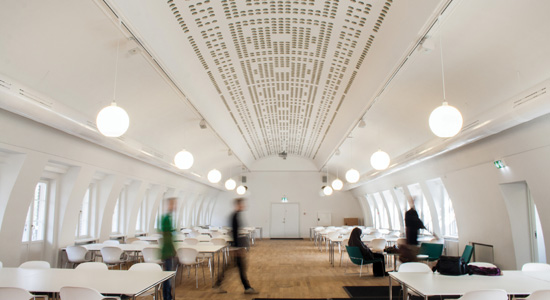 Spray-On Acoustical Plaster for Gymnasium Ceilings
Where to objective is to achieve a seamless acoustic solution, particularly where there are curves, the Fade Acoustical Plaster solutions offers the perfect solution.
Case Study: Pure Gym, Canterbury.
Pure Gym has recently opened a brand-new facility in Canterbury. The gym hosts over 220 pieces of state-of-the-art equipment, including cardio apparatus, treadmills, rowers and spin bikes. Customers also get to benefit from a free weights zone and a fixed weights area, as well as access to a multitude of fitness classes.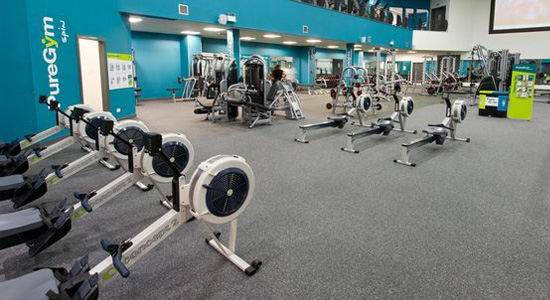 The Challenge
Situated on the first floor of a mixed-use development, a jack-up floor was specified to prevent vibrations from transferring into the building structure. However, to ensure the development was fit for purpose, Pure Gym believed additional treatment was needed to further enhance the performance of the floor and reduce unwanted noise.
As such, Pure Gym commissioned an acoustic consultant to produce a report outlining the exact performance criteria that would need to be met across different areas of the gym. The report recommended individual performance standards for the free weights zone and the rest of the studio.
One of the main challenges was to find a solution that would meet the specification but also be delivered for installation within a strict two-week period.
In addition to the prompt supply time, the solution also needed to match the Pure Gym aesthetic guidelines and corporate colours.
Pure Gym approached CMS Danskin Acoustics detailing the project specification, seeking advice on what solutions were available to meet the criteria.

The Solution
CMS Danskin Acoustics used the consultant's report to identify system build ups that would best achieve the specified performance detail.
Two separate build-ups proposed by CMS Danskin Acoustics were subsequently approved for use. For the free weights area, a build-up of two layers of Regufoam in grades 220 and 270, plus a 43mm everroll Weightlayer was supplied.
For the remainder of the studio, two layers of 15mm Regupol Vibration 480 was supplied, complimented by a final floor finish of 10mm everroll.
The specified finish of black and grey EPDM was also matched by CMS Danskin Acoustics and all materials were produced for installation within the strict two-week time frame.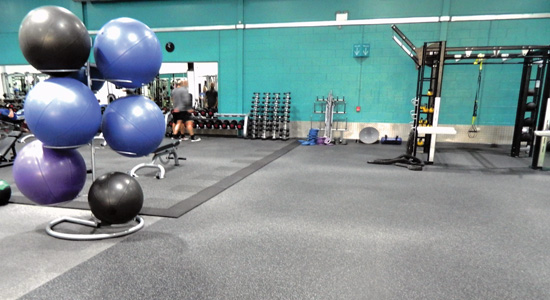 The Results
CMS Danskin Acoustics was able to quickly identify solutions with the required technical capabilities from across the breadth of its product portfolio. The volume of material needed was in stock, allowing a quick turnaround for Pure Gym to meet the specified project completion date.
Pure Gym opened to the public on the proposed launch date and is now fully operational. The treatments provided by CMS Danskin Acoustics are providing a robust solution to reducing unwanted noise, protecting the structure of the gym floor and preventing vibrations travelling into the structure of the building. CMS Danskin Acoustics is now one of Pure Gym's preferred suppliers and has since worked on projects such as the new build of a two-storey facility in Croydon, and the refurbishment of the Winwick Quay site in Warrington.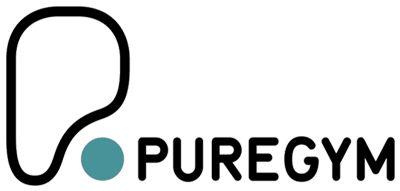 The service CMS Danskin Acoustics provides is of an extremely high standard. Their expert advice, quality of the product and efficiency in getting the materials to site, were instrumental in allowing us to complete the project on time. The superb service has instilled a confidence in us to develop our relationship with CMS Danskin Acoustics as a trusted supplier."