Acoustic Flooring Product Selector
Expertise in Acoustic Flooring and Floor Soundproofing Solutions
It's our expertise in acoustic flooring and floor soundproofing materials that has resulted in our involvement with such prestigious projects as the Bank of England, the Royal Shakespeare Theatre, the Four Seasons Hotel, Sainsbury and Leeds' largest residential project to date, The Gateway. We have developed, produced and installed acoustic flooring for concrete, timber and beam and block floor types with carpet, wood, laminate, vinyl and ceramic tile floor finishes.
Our floor soundproofing solutions have dramatically reduced airborne and impact noise in schools, theatres, churches, libraries, museums, cinemas, oil rigs, power stations, oil refineries, prisons, supermarkets, shopping centres, bus depots and a host of residential projects.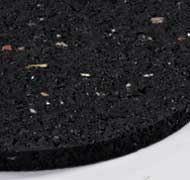 Underscreed Resilient Layers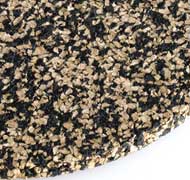 Bonded Resilient Floor Coverings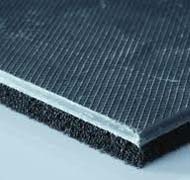 High Performance Underlay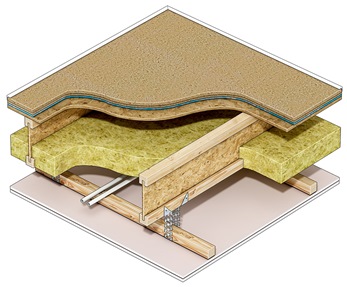 CLD SoundDeck System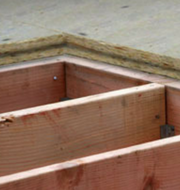 Versafloor Acoustic Flooring
A Comprehensive Suite of Acoustic Flooring and Floor Soundproofing Solutions
Under screed, underlay, overlay, cradles and battens, shallow platform systems and acoustic tiling systems, the CMS Danskin Acoustics product range can readily meet all your acoustic flooring and floor soundproofing demands.
Meeting (and often exceeding) the impact and airborne sound requirements for Part E compliance via Pre-Completion Testing and Robust Details routes, our Regupol and SoundLay products have been created from a variety of thoroughly researched materials. Depending upon the application, we recommend innovative acoustic flooring and floor soundproofing products constructed from cork granules, rubber granulate, rubber crumb or rubber-injected closed-cell polyolefin foam, all zero Global Warming Potential and zero Ozone Depletion Potential materials.
All our acoustic flooring and floor soundproofing products are put through their paces to guarantee exceptional noise reduction performance. Our products are rigorously assessed by one of the UK's leading UKAS accredited centres for testing building products. Then, our own experts subject them to an equally rigorous assessment in situ.
For free technical advice, an onsite visit and acoustic calculations, call us now. Our friendly and helpful team is waiting for your call.