Acoustic Ceiling Products
Expertise in Acoustic Ceiling Products and Ceiling Soundproofing
Schools, academies, libraries, call centres, recording studios and conference rooms are just a handful of environments that will benefit measurably from our range of innovative acoustic ceiling products and ceiling soundproofing solutions. Our products comply fully with, and often exceed, all relevant regulations, including Part E, BB93, Part G (Northern Ireland), Noise at Work Regulations and Part 5 of the Scottish Building Standards Technical Handbook.
Effective products, fast and efficient installation and excellent value has seen the likes of our Melamine Cubes, SuperPhon Suspended Absorbers, Kinetic Wave Baffles and Acoustic Downlighter Covers and Fire Cages successfully employed in such acoustically sensitive places as East Manchester Academy and Everthorpe Prison.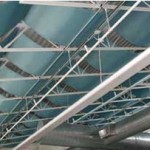 Kinetic Wave Acoustic Ceiling Baffles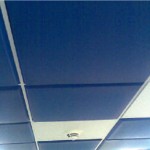 SuperPhon Acoustic Tiles for Ceilings and Walls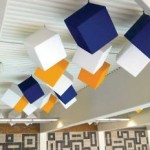 SuperPhon Cubes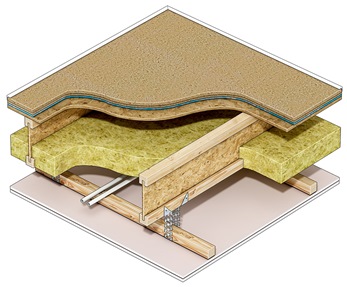 SoundDeck CLD System
A Comprehensive Suite of Acoustic Ceiling Products and Ceiling Soundproofing Solutions
Because not all 'nuisance noise' issues are the same, we have developed and assembled a range of acoustic ceiling products and ceiling soundproofing solutions. So, whether its absorption or soundproofing you're looking for, airborne or impact noise you're seeking to combat, CMS Danskin Acoustics will have a product that will meet your specific needs and noticeably improve your listening environment.
We have products that will work in large, high-ceilinged places, such as gymnasiums and arenas, and products that are aesthetically pleasing and come in a range of styles and colours, making them ideal for schools, nurseries, corporate meeting areas and showrooms. Whatever the application, we'll have an acoustic ceiling product or ceiling soundproofing solution that's a perfect fit.
Working with an assortment of materials and approaching the problem of nuisance noise from a variety of angles, we have succeeded in creating a selection of acoustic ceiling products and ceiling soundproofing solutions that not only dramatically reduce reverberation times and unwanted sound but are also lightweight and easy to install and have been rigorously tested and passed by one of the UK's leading UKAS accredited testing centres. What's more, our products are also meticulously tested in site, for additional peace of mind.
For free technical advice, an onsite visit and acoustic calculations, call us now. Our friendly and helpful team is waiting to assist you with all your acoustic ceiling product and ceiling soundproofing requirements.