Industrial Acoustic Wall Linings
Expertise in Industrial Acoustic Wall Panels and Linings
Tackling industrial levels of problem noise can seem like a near-insurmountable undertaking and sometimes it may seem as if only a large-scale (and expensive) solution will fit the bill. But with the strategic placing of the right acoustic wall panels and linings, significant reductions can be achieved without breaking the bank.
Our plant room acoustic wall panels, Sound Stop Board (SSB) and QuietBoard can be used alone, or in combination with other CMS Danskin Acoustics products, to minimise unwanted noise and to reduce reflected sound in order to minimise reverberation times.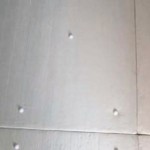 Plant Room Acoustic Wall Lining Panels
A Comprehensive Range of Acoustic Wall Panels and Linings
Designed to cover a variety of applications and environments, our acoustic wall panels and linings are manufactured from a range of materials, including borosilicate mineral fibres, alkali glass cloth, vermiculite additives, cementitious composite board and high quality gypsum.
Designed not only to deliver the best results when it comes to soundproofing and reverberation-time reductions, our acoustic wall panels and linings are also hardwearing, easy to handle, install, maintain and, in some cases, also provide good thermal insulation and meet industry regulations on fire resistance.
For free technical advice, an onsite visit and acoustic calculations, call us now. Our friendly and helpful team is waiting for your call.
Download our Industrial Acoustics Brochure: