PIB Sheeting – Black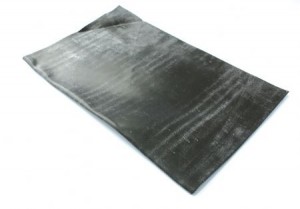 Tough waterproof and weather resistant rubber sheet based on Polyisobutylene (PIB).
It is coloured black and has excellent resistance to abrasion mechanical damage and weathering. It has very low water vapour permeability is unaffected by sunlight ozone and extremes of temperatures and will not crack with age.
PIB Sheeting is easy to install using solvent welding Suitable wielding agents 1 solvents are readily available. No special adhesives are required.
The sheet is dusted with talc to ensure smooth easy unwind from the roll.
Applications
Waterproof covering for thermal insulation on pipework and
ventilation trunking.
Benefits
High UV Resistance
Resistant to cracking abrasion mechanical damage and weathering
Very low water vapour permeability
No Special adhesives required
Refurbishment & Noisy Neighbours