Insulation Fixing Pins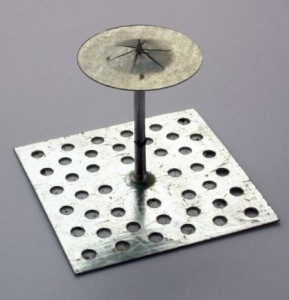 A range of insulation hangers to provide instant mechanical fixing of preformed insulation to various surfaces.
They are often used as the sole means of support without the need for any additional adhesive bonding. They can also be used as a temporary aid to installation where additional mechanical support is also required. Used efficiently they are a means of considerably reducing on-site labour costs.
Refurbishment & Noisy Neighbours