Acoustic Duct Linings & Laggings
Expertise in Acoustic Duct Linings and Acoustic Lagging
Ductwork and Pipe work present an irresistible opportunity to intrusive noise, particularly as a result of flanking. Our wide range of acoustic duct linings and acoustic lagging products can significantly reduce these opportunities, combating both airborne and impact noise in industrial, commercial and residential environments.
Our acoustic lagging solutions and acoustic duct linings are effective across a broad spectrum of applications &ndash pipes, ducts, air conditioning vents &ndash and a variety of environments, including oil refineries, the marine industry and the pharmaceutical and medical sectors where hygiene is paramount. Easy to work with and install, these products represent a 'quick win' opportunity in the fight against nuisance noise.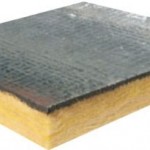 Acoustic Lagging
A Comprehensive Range of Acoustic Duct Linings and Acoustic Lagging Products
Our acoustic duct linings and acoustic lagging solutions come in an assortment of materials, depending upon the required application. We have laminates, slabs and foams constructed from glass fibre, polyurethane, melamine, mineral fibre, acoustic grade lead and mineral wool. And because industrial environments in particular can be extremely challenging for soundproofing products, our acoustic duct linings and acoustic lagging range possess a host of additional properties, including low thermal conductivity, excellent fire resistance, low toxicity and resistance to rot, vermin and fungi.
Subjected to rigorous testing by one of the UK&rsquos leading UKAS testing centres, our acoustic duct linings and acoustic lagging products fully comply (within prescribed project parameters) with the Noise at Work Regulations. For free technical advice, an onsite visit and acoustic calculations, call us now. Our friendly and helpful team is waiting for your call.
Download our Industrial Acoustics brochure: