Acoustic Solutions for Industrial Applications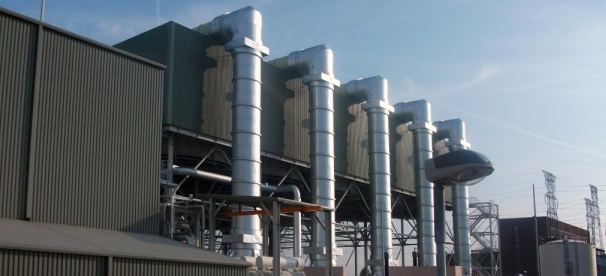 CMS Danskin Acoustics have an exemplary track record when it comes to researching, conceiving and implementing industrial soundproofing solutions. Whilst residential and commercial soundproofing certainly has its challenges, the levels of noise involved are relatively low. It goes without saying that industrial noise tends to be on another level altogether.
Noise at Work Regulations
The volume of noise likely to be created in industrial environments fall under the Noise at Work Regulations which stipulate that an 'employer shall ensure that risk from the exposure to noise is either eliminated at source or, where this is not reasonably practicable, reduced to as low a level as is reasonably practicable."
Dangerous Levels of Noise
At around 85dB (roughly the noise generated by a pneumatic drill), you are likely to experience discomfort. As little as eight hours of continuous exposure to this level of noise can result in permanent damage to the inner ear, which is why 85dB is the maximum allowed under the Noise at Work Regulations. At 100dB, just fifteen minutes of exposure can cause permanent damage. And at 110dB the exposure time drops to around a minute before harm is inflicted. Pain is experienced at 125dB and hearing loss can be permanent. At 140dB or above not only is the damage permanent, it is also immediate.
A Great Track Record
CMS Danskin not only have a comprehensive range of acoustic duct linings, enclosure panels, damping sheets, laggings and barriers, we also have a great track record. We recently reduced the noise generated by the dry cooling system at the Severn Power CCGT Power Station at Uskmouth B by 39% from an extremely dangerous 130dB(A) to just 82-83dB(A), below the Noise at Work Regulations maximum.
Download our latest industrial acoustics brochure: