Saddle System – Acoustic Levelling System for Uneven Concrete Floors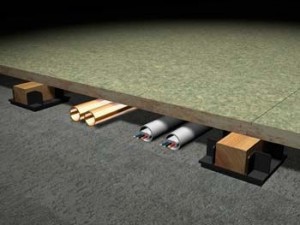 Saddle Flooring Systems are patented dry floating floors which provide an easily levelled understructure for supporting chipboard plywood and hardwood flooring.
They can be used in domestic and commercial applications and can also contribute significantly to the acoustic performance of floors.The unique innovative packing system provides an easy and accurate method of levelling a timber floating floor over an uneven subfloor.
The CMS Danskin Saddle System contributes significantly to the reduction of impact and airborne sound through party floors. It complies as an FFT2 floor in many Robust Detail floors and Scottish Section 5 Example Constructions.
Advantages
FFT2 compliant for many Robust Detail floors
Quick and easy levelling of uneven floors
GWP of resilient layer is 0
Effective reduction of impact and airborne sound
Eliminates wet trades
Weight saving compared to screeds can reduce foundation costs
PEFC or FSC Chain of Custody
Provides void for services insulation or underfloor heating.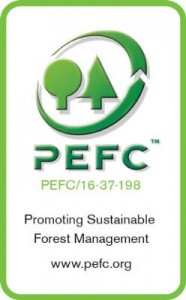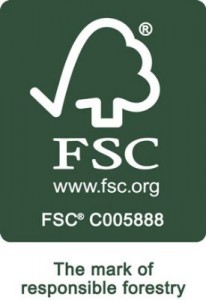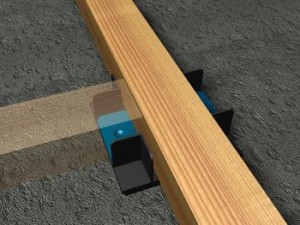 Applications
In suitable overall floor and ceiling constructions the Saddle System can be suitable for use in the following applications:
Ground floors
Acoustic separating concrete floors
In Robust Detail floors as an FFT 2 floating floor
Sports floors
Supporting hardwood flooring
Accommodating underfloor heating systems
Dance floors and rehearsal spaces
Commercial applications
Office floors (light duty)
For applications with loading greater than a UDL of 1.5kN/m2 and Concentrated load of 1.4kN please contact CMS Danskin for advice about board capacity and recommended component centres.
Performance
In FFT2 Robust Detail testing the Saddle System achieved a performance of Delta Lw 22dB using the minimum permissible height.
Performance datasheets are available on request showing sound test information for the saddle system in conjunction with different structural floor and ceiling combinations.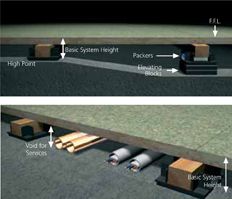 1. The basic system height without packing should be able to fit between the high point in the subfloor and the desired Finished Floor Level (FFL). Packers and, where necessary, elevating blocks are then used to level out areas below the high point.
2. To calculate the basic system height determine the size of the void needed beneath the floor boarding by considering the height of services which will run in the void. Remember that service pipes may need space to cross over each other and that in the worst case this could occur at the high point of the tolerance in the subfloor. Add the thickness of the preferred floor boarding to give the basic system height. (N.B. If the floor is to comply
with Robust Details the void allowed must be at least 50mm.)
3. Double check that the basic system height at the high point will marry in with other fixed points in the building such as stairs, corridor screed levels or the thresholds of patio doors.
4. From the table below select the basic system height and floor boarding closest to (but not more than) your needs. Packing will make up any difference.
The above table is based on a Uniformly distributed load of 1.5kN/m2 and Concentrated load of 1.4kN as specified for self contained, single family dwelling units in BS6399-1:1996. Exceptional loads (such as storage heaters) may require support direct from the subfloor. It is also recommended that in high load areas such as kitchens and bathrooms support bearer centres are reduced to 300mm. Communal areas in blocks of flats such as corridors and vestibules will require special consideration. CMS Danskin can provide centres for other floor boarding and types of use.
Systems are designed and constructed using the following components :

`L` Shaped Flanking Strip
6mm thick ,preformed `L` shaped acoustic foam supplied in strips 1.8m long packed in bags containing 100m. The innovative `L` shape makes it easy to fit and one size fits all floors. It is lightly trapped between the bottom of the skirting and the flooring board with the excess neatly trimmed off.



Flooring
18mm or 22mm Type P5 Moisture Resistant Grade , CE marked chipboard to BS EN 312 : Part 5. Alternatively WBP Spruce Plywood , CE marked and manufactured to BS 5268-2:2002.All panels are tongued and grooved on all four edges and supplied in sheet size 2400 x 600mm Peel off layers and protective coatings for chipboard are available.




CMS Danskin Support Bearers
Softwood Support Bearers are placed within the Saddles to support flooring panels. They are 45mm wide and generally supplied in 2400mm lengths for ease of handling. They are available in 37mm ,45mm , 52mm and 61mm heights as standard.In accordance with the recommendations of TRADA , Support Bearers are supplied in C16 stength graded timber.They are PEFC certified as standard.




Colour Coded Packers
Packing is provided by means of innovative self locating plastic packers which are made in 3,4,5 and 10mm thicknesses.The unique , patented packers interlock with each other and with the Saddle to achieve the levelling of uneven subfloors.




CMS Danskin Acoustic Saddles
Saddles are 97mm x 97mm square and have a tough , injection moulded plastic headcap adhered to a high performance, recycled foam resilient layer.The headcap holds the Support Bearers to which flooring panels are fixed. The Saddles are available in three headcap heights (small, medium and large). The small Saddle permits 14mm of packing, the medium - 29mm and the large - 40mm. The different headcap heights maximise the packing of the appropriate Support Bearer. Each headcap has two small holes in the surface to lock packing pieces in place.The ingenious design of the headcap means that it can also support cross noggins for access panels or perimeter bearers. The standard height of the Saddle with the resilient layer attached is 11mm.



Elevating Block (Optional)
Elevating blocks are made from injection moulded plastic and they can be placed in combination below saddles where floor variations are extreme up to a maximum height of 150mm. They interlock with the Saddles and with each other and extend the height of systems to cope with major deviations in levels.The blocks come in 15mm and 30mm thicknesses.As the resilient layer remains on the base of the saddle in use , the overall acoustic performance is not impaired. Elevating blocks can also be used to raise the system to allow services to run in both directions under Support Bearers.


For the latest technical data sheets and installation guidelines, please call 01698 356000. Thank you.