Park Bearer – Acoustic Floor Bearer for Soundproofing Concrete Floors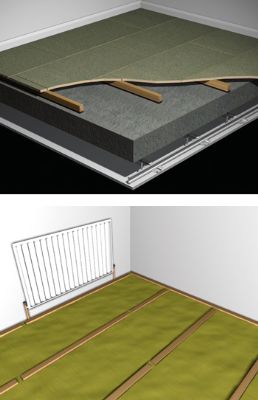 CMS Danskin Park Bearer Acoustic Floor Bearers are an economical acoustic batten featuring a special closed cell polyethylene foam layer on the underside. They provide effective impact and airborne sound insulation on concrete separating floors The softwood timber has either PEFC accreditation as standard or FSC on request.
Advantages
Approved FFT1 and FFT3 bearer in many concrete Robust Details
Effective reduction of impact and airborne sound.
Accomodates service runs
Eliminates the delays caused by screeds
Proven track record
PEFC or FSC chain of custody
GWP of resilient layer is 0.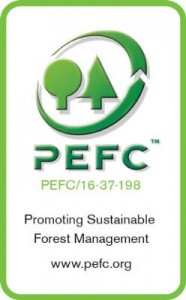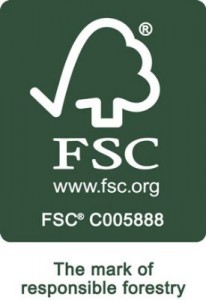 In appropriate overall floor and ceiling constructions the Park Bearer Acoustic
Floor Bearer is suitable for use in:
Ground Floors
Supporting Hardwood flooring
On higher mass concrete separating floors
Robust Detail Separating Floors E-FC-1,
E-FC-2 , E-FC-7 and E-FS-1
Robust Details Raft Foundation Ground
Floors E-FT-1, E-WT-2,E-WT-3,E-WT-4,E-WS-1 and E-WS-4
Section 5 Example Constructions 1B and 2B
Park Bearer Acoustic Floor Bearers comprise softwood battens 45mm ( Nom.) wide by 2400mm long with a specially developed resilient foam strip 9mm thick adhered to the underside. They can be preservative treated if required
Standard Heights : 45mm , 54mm , 61mm, 70mm and 79mm.
Other sizes are available to order. Timber is PEFC certified as standard.
For FFT3 requirements use a 50mm Park Bearer Acoustic Floor Bearers or higher.
Performance
Laboratory values for Park Bearer Acoustic Floor Bearers are shown below. Please request CMS Danskin Performance Data sheets for test information on the Park Bearer Acoustic Floor Bearers with different structural floor and ceiling combinations.


CMS Danskin Flanking Strip
This is placed at the perimeter of each floor . The 6mm thick preformed "L" shaped acoustic foam is supplied in strips 1.8m long and packed in bags of 100 lineal metres.The innovative "L" shape makes the flanking strip easy to fit and one size fits all floors. It is lightly trapped between the bottom of the
skirting and the top of the flooring board with the excess neatly trimmed off.

CMS Danskin Acoustic Quilt ( as required )
Where required to achieve a particular acoustic performance CMS Danskin can supply acoustic quilt.
Thickness : 25mm
Density : 19 kg/m2
Roll size : 22.5 metres long x 1.2 metres wide.

Chipboard Flooring
18mm or 22mm thick P5 T&G chipboard flooring with optional protective or decorative layers.
Sheet size : 2400 x 600

CMS Danskin D3 Adhesive
CMS Danskin D3 adhesive is a high quality resin based wood adhesive which provides a high
strength impact resistant bond. It conforms to the international standard EN 204 (D3) and BS 4071
for creep resistance. It is supplied in 1 litre bottles.

For the latest technical data sheets and installation guidelines, please call 01698 356000. Thank you.